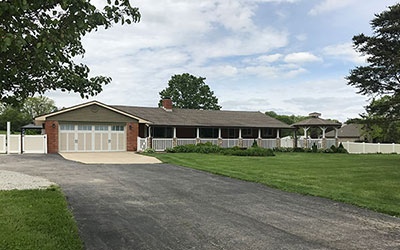 Who We
Are

.
We are Kim and Doug Woollard and live in Waynesville, Ohio with our Greater Swiss Mountain Dogs. We have a 7 acre mini-farm with lots of room for the dogs to run around and play. A half acre pond for the Swissies to swim in and several sheep and chickens for them to watch makes it an ideal setting for us and the dogs.

Our dogs live with us in our home, they sleep on the sofas and in bed with us at night. They are a part of our family and this makes us extremely familiar with their temperament, their health and exactly how they are to live with.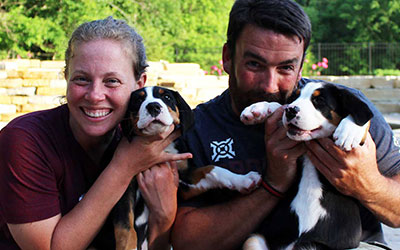 Our
Mission

.
We strive to breed happy, healthy swissies that are wonderful examples of the breed. Cherished Greater Swiss Mountain Dogs win in the show ring and across many performance venues, and they also make excellent family pets.

Our swissies receive an all natural raw diet, lots of fresh air and exercise, and tons of socialization and training for the best life possible.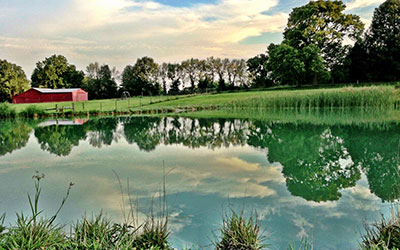 What we
Do

.
All our adult dogs and puppies are raised in our home and are a part of our family. We love to work and play with our dogs and are constantly educating ourselves on structure, health, training, nutrition and more.

When you choose a breeder you are choosing someone who will be there for the life of your dog - you need to find someone who is knowledgeable and active within the breed in different venues. Your breeder is the one who should be a source of advice for the life of your companion.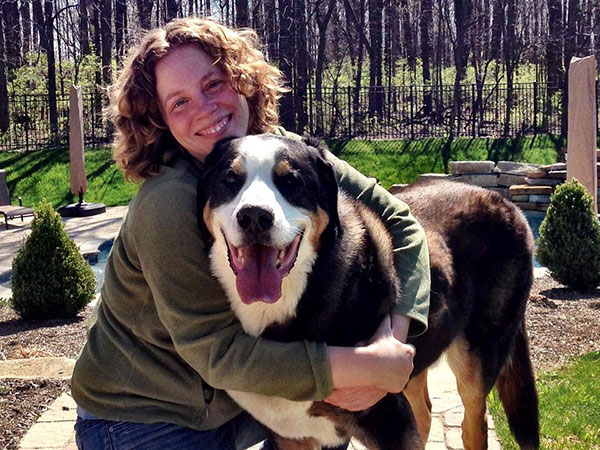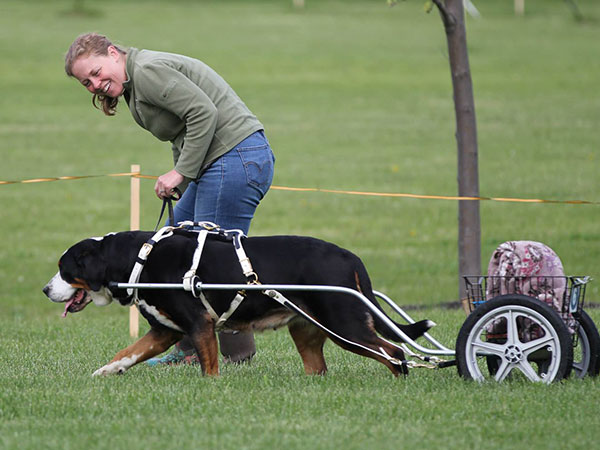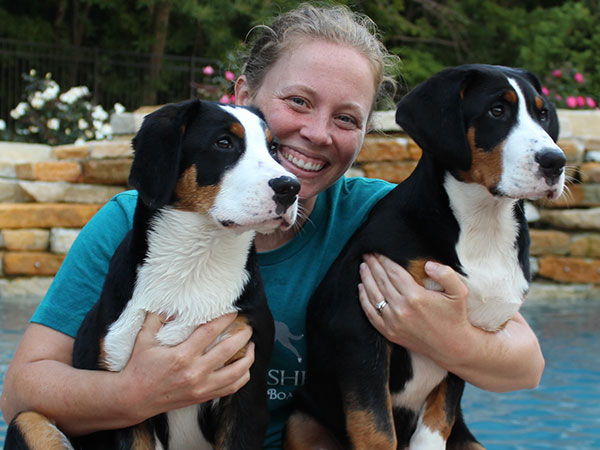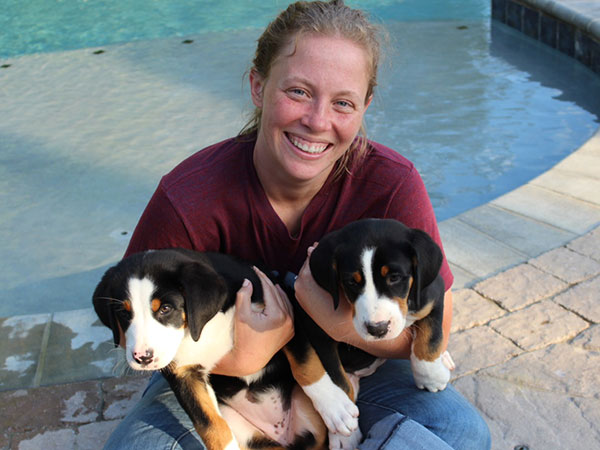 Kim Woollard
Kim first became involved with Greater Swiss Mountain Dogs in 2003 when she brought Montgomery home. Kim is an obedience instructor and works the dogs regularly at a local obedience club (Dayton Dog Training Club). Kim has put conformation championships, obedience, draft/carting, weight pull and rally titles on the swissies and has dabbled in agility.
Kim is president of the Crooked River Swissy Club and is an approved draft judge and weight pull judge for the GSMDCA.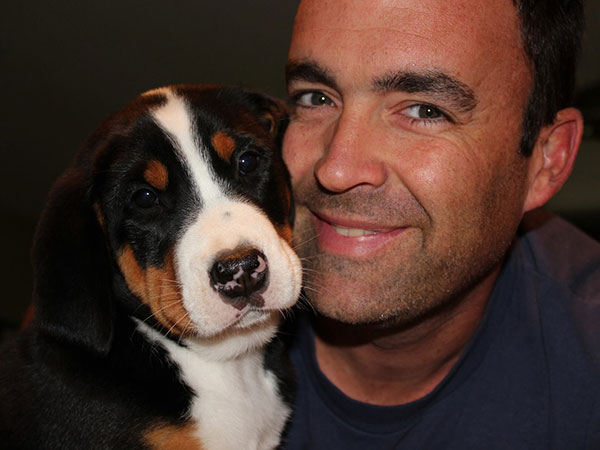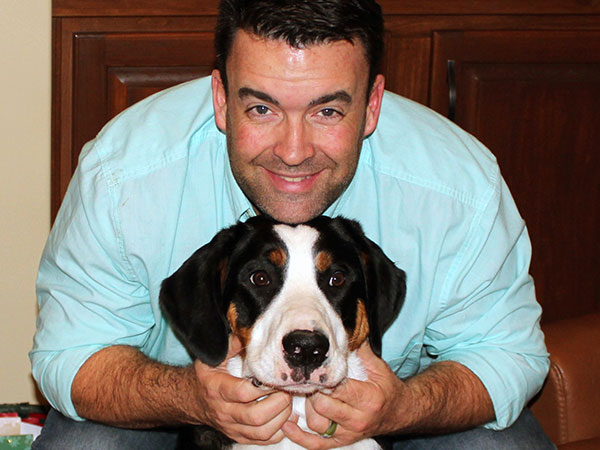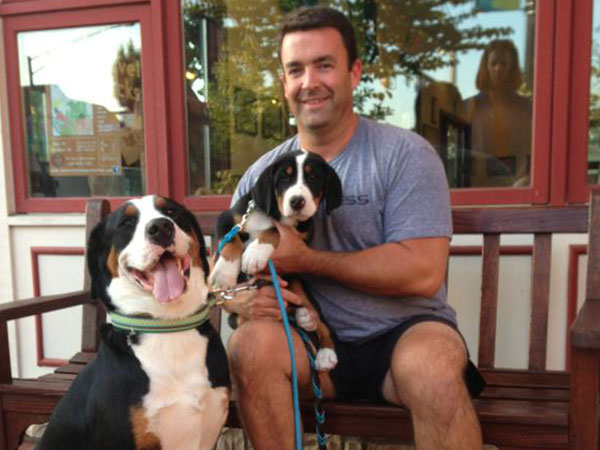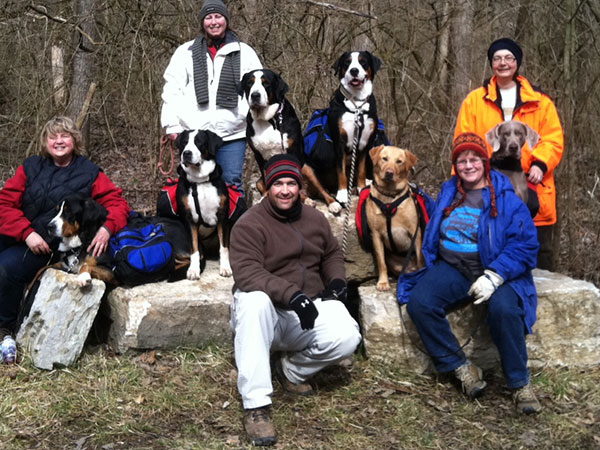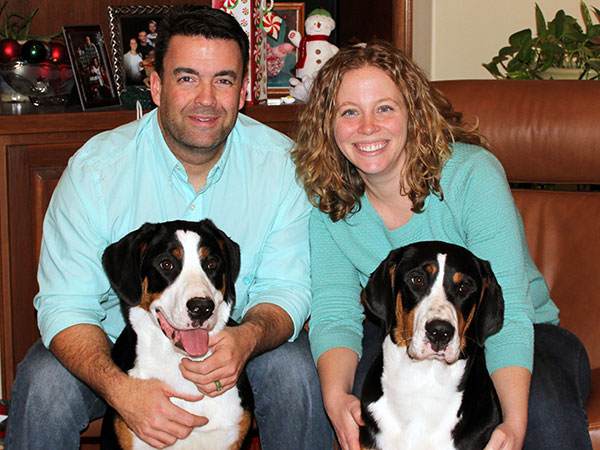 Doug Woollard
Doug works as a firefighter/paramedic and loves doing the pack hike events with our Greater Swiss. He has put pack hike titles on both Gentry and Andas.
Both Doug and Kim are members of the Greater Swiss Mountain Dog Club of America (GSMDCA) and also are active members of their regional Swissy club, the Crooked River Swissy Club.